Latest Entry
Oct 12, 2011 News, Uncharted 3 News 1 Comment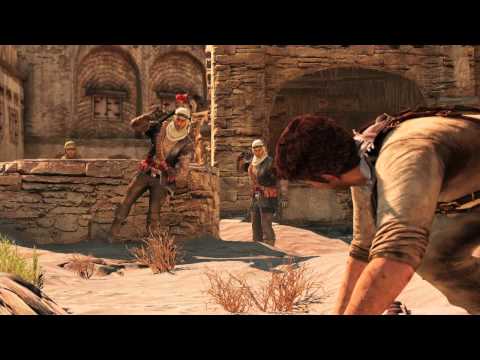 What's that you say?  Three more weeks is too long to wait?  Early multiplayer access from Subway not holding you over?
Fret not, for we've got some fresh Uncharted 3 campaign footage to help you pass the next four minutes and 54 seconds (nine minutes and 48 seconds if you watch it twice!), which gets you that much closer to you getting your hands on it yourself in a few weeks.
The footage above comes from the 'Desert Village' section of the game's campaign.  You'll see plenty of Drake being Drake.  The new melee system is on display, as is your standard Uncharted gunplay and Drake being Drake with smart-ass witty comments, only this time he does it all in the desert.